Bespoke walking holidays in the south of England. YOU CHOOSE WHERE TO STAY AND HOW FAR TO WALK. AT YOUR OWN PACE. IN YOUR OWN TIME.
Welcome to Walking.Holiday
Walking Holidays in the South of England
We specialise in self-guided Walking Holidays in the South of England. We offer the following walks:
Thames Path National Trail
Ridgeway National Trail
We have two further walks that we will be adding for 2024. These are the Camino Ingles, and a bespoke walk we have created called the South Chilterns Highlights.
The Camino Ingles is the English leg of the route that pilgrims historically took from Reading Abbey to Santiago de Compostela in Spain. The English leg finishes in Southampton where, traditionally, pilgrims would have embarked on boats to take them to Coruna in northern Spain. The two legs (English and Spanish) are official Caminos and qualify for a Compostela (certificate).
The South Chilterns Highlights is a bespoke 3 day walk that we have created to explore what is possibly one of the most beautiful and unspoilt corners of England. The Chilterns is a predominantly wooded area found between the Thames and the Ridgeway with small villages, chalk hills and deep valleys. It is designated as an Area of Outstanding Natural Beauty (AONB). The walk starts in Marlow and ends in Goring. There is an optional 2 day extension taking ending in Henley.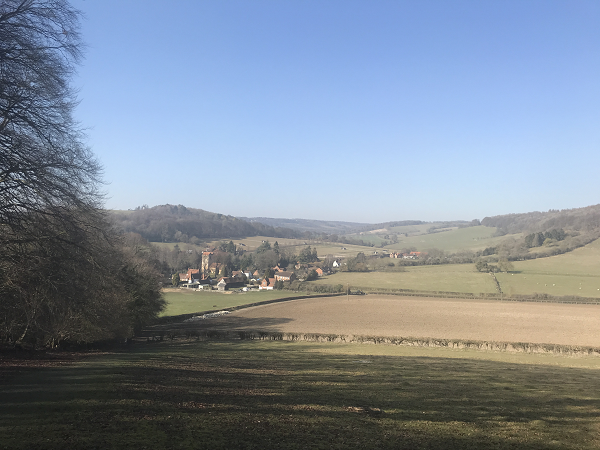 What sets us apart from other walking holiday companies?
We are local. We know the area and have walked the routes. Which is why we only offer walking holidays in the south of England.
We remain in contact with you throughout your walk. Usually you will get to meet us some time during your walk
We do not outsource bag transfers to taxi firms. We move your bags so that we are in touch with both you and the accommodations.
Although we have some suggested itineraries, you are not confined to any of these. Our longer walks (Thames Path and Ridgeway) use our innovative route planners where you can plan your own route: choose where to stay, how long to walk, and in which direction. We can also create custom itineraries.
Walking.Holiday – walking holidays in the south of England
we're here to make things easier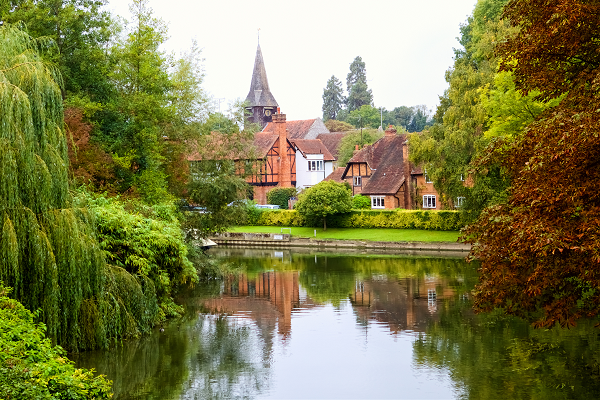 Booking service and luggage transfer
Walking Holiday can provide accommodation to suit your budget, baggage transfer between accommodation. Our innovative route planners allow you to customise your journey to suit your budget, your fitness, and make the most of what's on offer.
Our baggage transfers come with a concierge service, supplying essentials such as a replacement phone charger or a blister pack; or arranging a bouquet of flowers for that special occasion.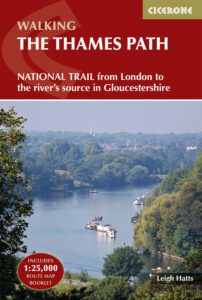 We can provide all the maps and guides you'll need. We supply free copies with our packages.  We also have an online shop where other resources are made available.
Thank you very much for the great services. It was much appreciated.
I would like to thank you and your team for all the support. This has been a dream come true for me, which I could not have done without your help
We have really enjoyed the walk and your service has been impeccable. Thank you very much for helping is make it happen.
Thank you so much for the excellent service you've provided especially dealing with today's challenge. We plan to do another chunk of the walk next year so we will be in touch again.
(We) would like to both say a big thank you to you for helping to make our Thames Path walk from Oxford to the source so much more enjoyable. Having a reliable moving of bags really allowed us to focus on the walk and our surroundings rather than on how uncomfortable our heavy rucksacks were. We loved our 4 days along the rural Thames and were a tad disappointed when the end came in sight yesterday afternoon. Thank you once again for your helpful and friendly service.
Thank you for the efficient and worry free service. It was a pleasure to work with you and your company. We hope to see you again when we do the next segment of the Thames Path soon!
Thank you so much for a brilliant service. We made Oxford this afternoon while the sun was still shining. We've had an amazing time and thank you for your help and kindness.
I simply wanted to send a little note carrying inside a few words of good wishes for all of your gratefully received efforts. You most certainly stepped up in my time of need. Thank you so much, you really did provide me with my requirements and excellent service. So a huge thankyou.
Really chuffed with the amount of care and service you guys provide. Big thanks from me for all the planning. Rest assured I will be back in touch next Easter for another week.
We had a fantastic holiday and wouldn't hesitate recommending you and your company to anyone!
Thank you again for all the handholding with respect to the pandemic.
Just wanted to say a huge thank you for the excellent service that you have provided over the last 10 days. It has made our holiday much more relaxed and enjoyable. We appreciated the daily texts to update us on luggage collection and delivery - and you never failed to deliver on time. Thanks from us all. We will recommend you to others.
All of the organisation has been excellent and the accommodation likewise. We met some lovely and interesting people on the way. We hope you get some future enquiries as we had to keep explaining your wonderful service that made the walk such a relaxed experience for us. It was lovely to arrive at the Buttery and receive the book. A wonderful momento. We are hoping to do the next section in the spring. We intend to start planning in the next few months and so I will be in touch.
The trip arrangements all went very well. I managed to dodge the showers during the walk. I've got a busy summer, but am considering doing the Oxford to Reading leg with your company. So I've only got praise and no criticism for the arrangements.
Thank you for carrying our bag over the last 4 days. You did a great job. The Porters at St Johns College were amused because I don't think they had received a bag in that manner before. But it all worked smoothly and we will have no hesitation in recommending your service.
Thanks for looking after us so well all week
I would like to thank you and your team for all the support. This has been a dream come true for me, which I could not have done without your help
Questions? Need more details? 
Call (44) 0118 4664007
Email: web@walking.holiday